BULLS' EYE PROGRAM (ALL ABOUT UPSC EXAM)
| | |
| --- | --- |
| star star star star star | 5.0 (1 ratings) |
Instructor: ENSEMBLE
Language: English
Validity Period: 365 days
Hello,
If your Civil Services Preparation is making you look like this,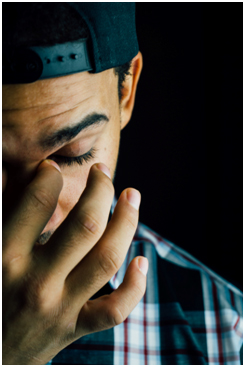 We have a SOLUTION
If you relate with these.
Too many books to read!!

Too many newspaper articles to be analyzed

Too many magazines to be covered

Too many government reports to be examined

Too many subjects to choose from

No planning to your preparation

Huge amount of data!! And

ZERO GUIDANCE!!
We at ensemble believe that guidance is something that can not be quantified in money,
its every students right!
And that is why we have come up with a ...................FREE!!! Bull'sEyeProgram,
Once you register for this free program, this is what you get:
A complete understanding about what the civil services examination is all about!!

How do you prepare for Civil Services Examination.

Clarification of all your doubts about which subjects to choose.

A customized plan for your entire civil services Preparation.

Precise recommendations about which book to read.

Regular updates regarding which news paper article to read.

Precise recommendation about which magazines to read.

Precise recommendation about which portion of a government report you need to pay attention to.

Precise recommendation about which article of which journal is important.

Weekly write-up on a significant issue, relevant for your exam.

Free targeted lectures to enhance your preparation.
And all of this gets available to you on your own phone or laptop, in the comfort of your home.
Just go to our website CLICK HERE
and register for your FREE BULL"S EYE PROGRAMME
Remember, guidance is a students right and we are happy to guide you.
Best Wishes!
CHECK OUT OUR OTHER ONLINE COURSES BY CLICKING ON THE LINK BELOW.
Reviews
5.0
star star star star star